PERSONALIZE YOUR GOLF CART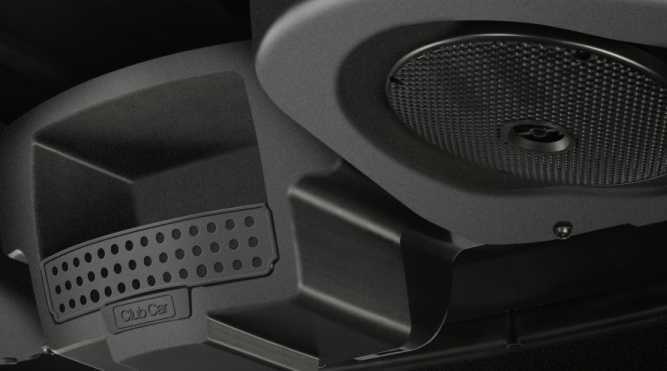 Sometimes, adding that one perfect item to customize your Club Car makes all the difference. Others, it's the joy of perfecting your own vehicle and showcasing your style.
No matter who you are, use genuine Club Car parts and accessories to ensure quality and reliability. From custom wheels and tires, luxury seats, upgraded lights, Bluetooth speakers (pictured left), and more to the work-ready UTV additions your vehicle or fleet may need, choosing authentic Club Car parts makes all the difference.
Choose from hundreds of PTV, utility, and golf cart accessories to improve and maintain your Club Car from your authorized Club Car dealer.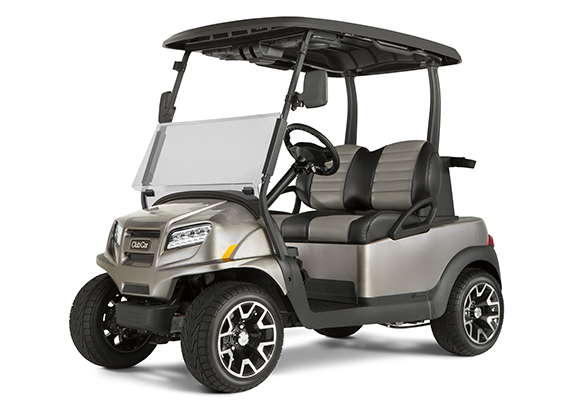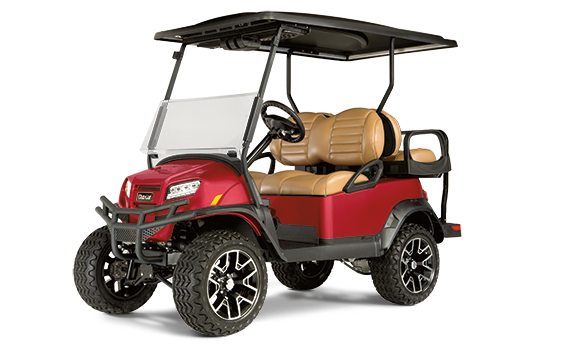 WHEELS AND TIRES
Your look, your style. And it starts with a durable, safe tire to highlight your car. We understand a great tire produces a better driving experience, but it has to look the part, too. All of our tires meet stringent standards for stability and durability and feature premium compounds for increased tread life.
A Club Car exclusive, the Kraken® features a PATENT PENDING tread pattern that provides off-road grip while reducing road noise. It's also ozone tested, weather-rot resistant, and pairs well on our approved lift kits. Our Loadstar® by Kenda presents the highest ground clearance for a golf cart without using a lift kit and boasts an industry-proven tread pattern to go with a different look. And the C254, which gives a lower street profile on your Club Car to go with higher on-street performance…with 12" wheels.
For a different look, our gloss-black finished Atlas wheels provide three different sizes: 10×7, 12×7, and 14×7 with an included universal chrome center cap. They pass the SAE automotive aftermarket's standard for durability, feature an offset design that creates a simpler install on our new electric 4-inch lift kit, and represent the perfect highlight to any golf car.

LIFT KIT
Lifted looks – and drives – better.
Providing a sporty look, smoother ride, and greater stability, Club Car lift kits offer superior handling vs. competitive kits when evaluated using National Highway Transportation Safety Administration testing. And with a wide track width and longer wheelbase, you can fit up to 23" tires to customize your ride even more.
Strengthened A-Arms, improved control arm mounts, and improved components make installing a lift kit a great option.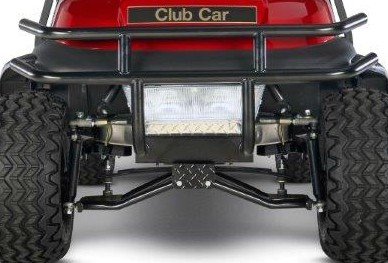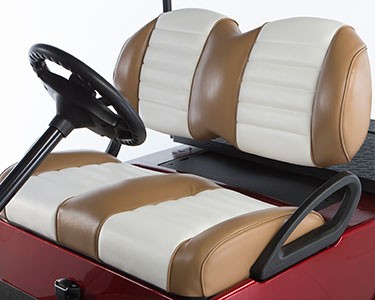 SEATS AND COLORS
Don't choose between style and substance – enjoy the best of both! Club Car's wide range of color choices in both seats and body color provides an easy way to stand out from the crowd and reflect your personality.
Premium seats provide high-quality, comfortable rides with different color combinations available. These plush seats make it easier to relax and enjoy the ride, whether around the neighborhood or to the nearby store.
When combined with our crisp, automotive-quality body finishes that boast best-in-class durability and rich shine, it's the perfect way to highlight your ride. And our metallic bodies bring an additional "Wow!" factor, with a multi-coat process for enhanced luster and protection. Available colors include sapphire, mocha, platinum, cashmere, candy apple, and more.